Article taken from The Register –  Acorn Archimedes is 25
The Acorn Archimedes is 25 years old this month (June 2012). The first machines based on the company's ARM (Acorn Risc Machine) processor were announced in June 1987, the year after the 32-bit chip itself was launched.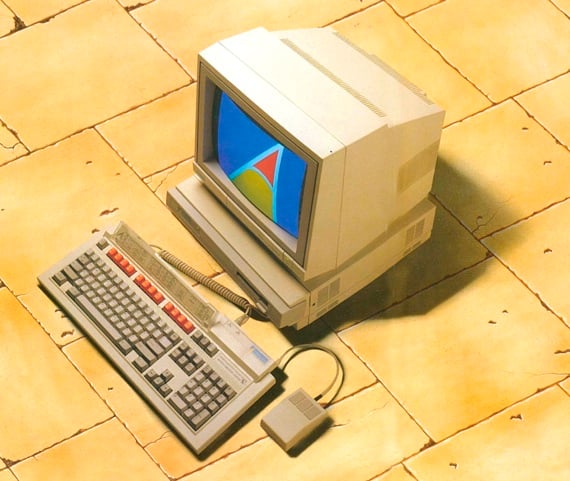 Four versions of the Archimedes were released in 1987: the A305, A310, A410 and A440. The first two had 512KB and 1MB of memory, respectively. You could upgrade an A305 to an A310 simply by adding in the extra Ram.
The A410 had 1MB of memory too, but the A440 had a (then) whopping 4MB and came with a 20MB hard drive as well as the 800KB 3.5in floppy drive – which also supported 640KB discs for BBC Master compatibility – found on the other three models.
Upgrading the A305 or A310 to A410 level was a matter of adding in a "Podule" backplane circuit board, which contained the hard drive controller. You also had to add, of course, the hard drive. There was room for two Podules on the A300 series.
You can read the rest of the article at Acorn Archimedes is 25