Following the recent decision by two high profile Cambridge tech businesses, Red Gate Software and ARM Holdings to spearhead the foundation of a new world class Cambridge Computing History Museum, Microsoft Research has also agreed to sponsor the initiative.
Ken Wood – Deputy Managing Director of Microsoft Research said: "Microsoft Research Ltd is delighted to sponsor the Centre for Computing History in Cambridge.
Many of the instrumental developments in computing technology have their roots in Cambridge, and we are proud to contribute to the wider appreciation of the history of what is now an important aspect of everyone's daily life."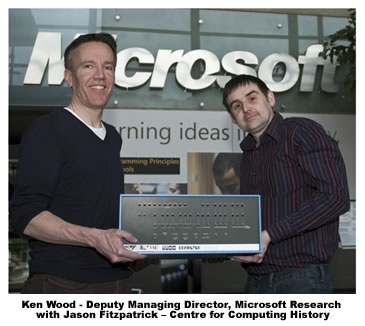 The Centre for Computing History was established in Haverhill in 2006 to tell the story and explore the impact of the Information Age. Ambitious plans are now in motion to relocate the museum to Cambridge, in the city where so much of this story has unfolded.
You can read the rest of the article at Microsoft Research Joins Backers of New Museum for Cambridge